Horan MediaTech Advisors
Horan MediaTech Advisors is an investment and advisory firm that works with companies from concept stage through public markets.
Our theme is "Inventing the future one great company at a time."
We are builders with a strong focus on the future. We are not interested in deals that count on financial engineering to create value. We choose the founders that we work with carefully and work with people that we like, trust and respect. We strive to be good partners. We are as close to our portfolio companies and are as active as the founders want us to be.
We are most often involved in discussion about corporate strategy, fundraising, product development and go-to-market plans.
We invest directly as well as through several early stage investment funds in the Pacific Northwest. We also have a long history of partnership with leading investment banks and private equity funds across the country to advance later stage companies. Because of our backgrounds, we focus most of our attention on media and consumer internet companies and have worked with B2B services companies and consumer products.
We have a unique perspective for three reasons
We are operators.
Although we now function as investors and advisors, we have run businesses at every stage. From five employees to five thousand. We know what it's like to have to make payroll, make decisions, and hit your numbers. We've been there.
We have a broad perspective.
We have worked with a lot of people in a lot of situations. We have won and we have lost. We use all that experience to benefit the companies that we work with.
We know how to exit.
There are many good, small businesses. They can last for decades and feed families. But venture investing is about heading towards a successful and profitable exit. We understand how to create value and realize that value.
Don't worry about what anybody else is going to do…The best way to predict the future is to invent it.
Peter Drucker
News from HMTA and Our Portfolio
We try to regularly share news about our portfolio companies and the industries in which we work. We'll also occasionally write thought pieces about topics that we think are interesting and important– most often about early stage investing.
Your business loses time and efficiency whenever disagreements devolve into bickering. Here's how to stop that quickly. From the late seventies until the late eighties, I worked for Tycer-Fultz-Bellack, one of the first Silicon Valley ad agencies focused on high…
Horan MediaTech Advisors is honored to be among the first individuals and organizations honored by…
photo from Wall Street Journal Several months ago, I had an active discussion with my…
Horan MediaTech Advisors has worked with a wide range of companies from concept stage startups to mid-cap public companies.
In the past 15 years, we have been part of…
$800,000,000
in acquisitions
$5,000,000,000
in public market value creation
Horan MediaTech Advisors has worked with a wide range of companies from concept stage startups to mid-cap public companies.
Our investment activity is primarily channeled through Oregon Venture Fund, Cascade Seed Fund and Portland Seed Fund where we are active investors. We have recently also invested in Elevate Capital Fund 2 as part of our commitment to increasing access to capital by underserved founders.
We have also enjoyed a long and productive working relationship with respected private equity funds including ABS Capital from Baltimore and Star Mountain Capital (formerly Halyard) from New York. Through these funds we work with larger companies.
Our direct investments tend to be in early-stage media, ad tech and consumer product companies. We are also active in the startup community of the Pacific Northwest through InventOR and the Portland State Business Accelerator.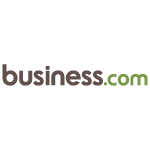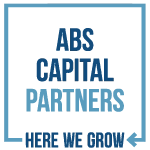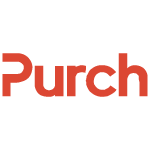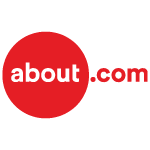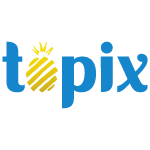 HMTA have been fantastic partners and investors for A Kids Book About. We've been scaling at such a dramatic pace this year and they've been instrumental in helping us navigate the growth.
Mediasmith has been very fortunate to have Pam Horan on our Board of Directors for almost two years. Not only has Pam's perspective and technical knowledge about our industry been invaluable, but she's also proved to be a real sounding board for me as CEO. Pam's listening skills and good forthright advice have been very helpful to me at key moments
Peter took a chance on me all the way back in 2008, investing and joining my board when it was just myself, one other investor, and a small vertical ad network. Peter has been indispensable for his industry insights, fundraising advice, and being a friend and mentor as Adzerk (now Kevel!) has grown over the years.
In the realm of investors and advisers, Pam and Peter are godsends. They bring deep experience, robust networks and care as much about the people as the money. We are incredibly grateful to have them on our team.
Peter's advice and guidance come from a lifetime of experience, creativity, thoughtfulness, and savvy, and there's no way we would be where we are without it.
[Peter] is always there whenever I need him, always willing to pick up the phone or intro me to anyone, or roll up the sleeves and figure out strategic issues with the company. And his impact is beyond work and company, he has always formed a personal relationship with everyone he invests and advises and I am lucky to have his wise counsel and friendship.